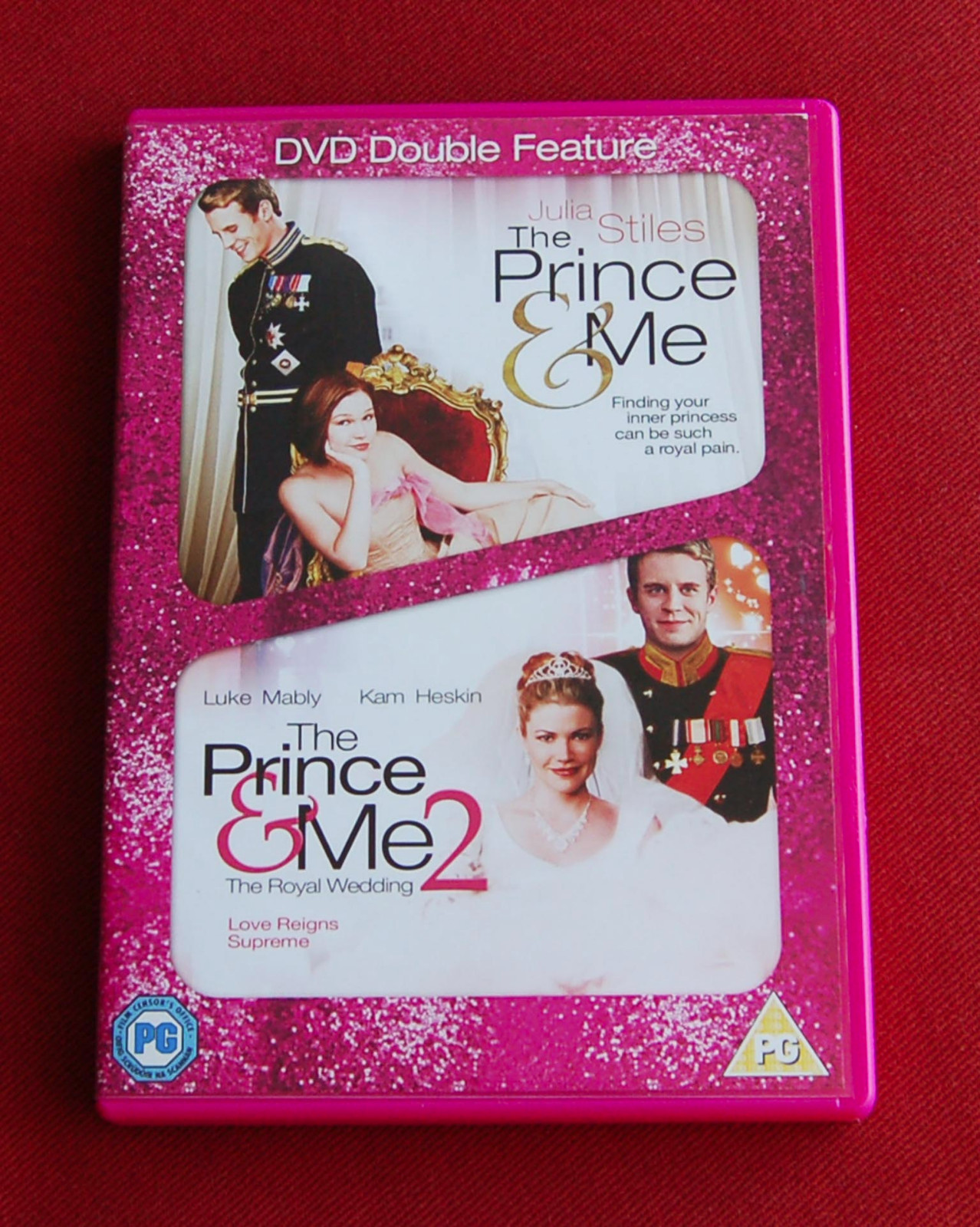 Click here to see similar items, and to buy.
THE PRINCE & ME / THE PRINCE & ME 2: THE ROYAL WEDDING
2-Disc set containing a romantic comedy double bill.
The Prince and Me stars Julia Stiles as Paige, a determined college student from the Midwest who meets and falls for Eddie (Luke Mably), a Danish foreign-exchange student. What Paige doesn't know is that Eddie is the son of the King (James Fox) and Queen (Miranda Richardson) of Denmark and has come to America hoping to find a non-stop keg party complete with buxom American babes. What he and his butler (Ben Miller) don't count on is squalid dorm life, final exams, and the possibility that Eddie might actually find his true soul mate in the sensible Paige.
In the sequel, The Prince and Me 2: The Royal Wedding, Kam Heskin assumes the role of Paige who, with just weeks to go before her royal wedding, finds her engagement to Prince Edvard (Mably) threatened when an old, forgotten law is unearthed. The law states that if an heir to the throne marries a commoner, he has no choice but to abdicate…
Both films presented in anamorphic widescreen, DD audio
Special Features include:
Audio Commentary
Deleted Scenes
Behind the Scenes featurettes
Bloopers
Trailer
Genuine UK Region 2 DVD set. A few light marks on the discs, but everything plays perfectly.
I do not sell copies.
Click here to buy, and to see similar items
---
Category: DVDs, Films and TV:DVDs and Blu-rays
Location: Brighton, East Sussex